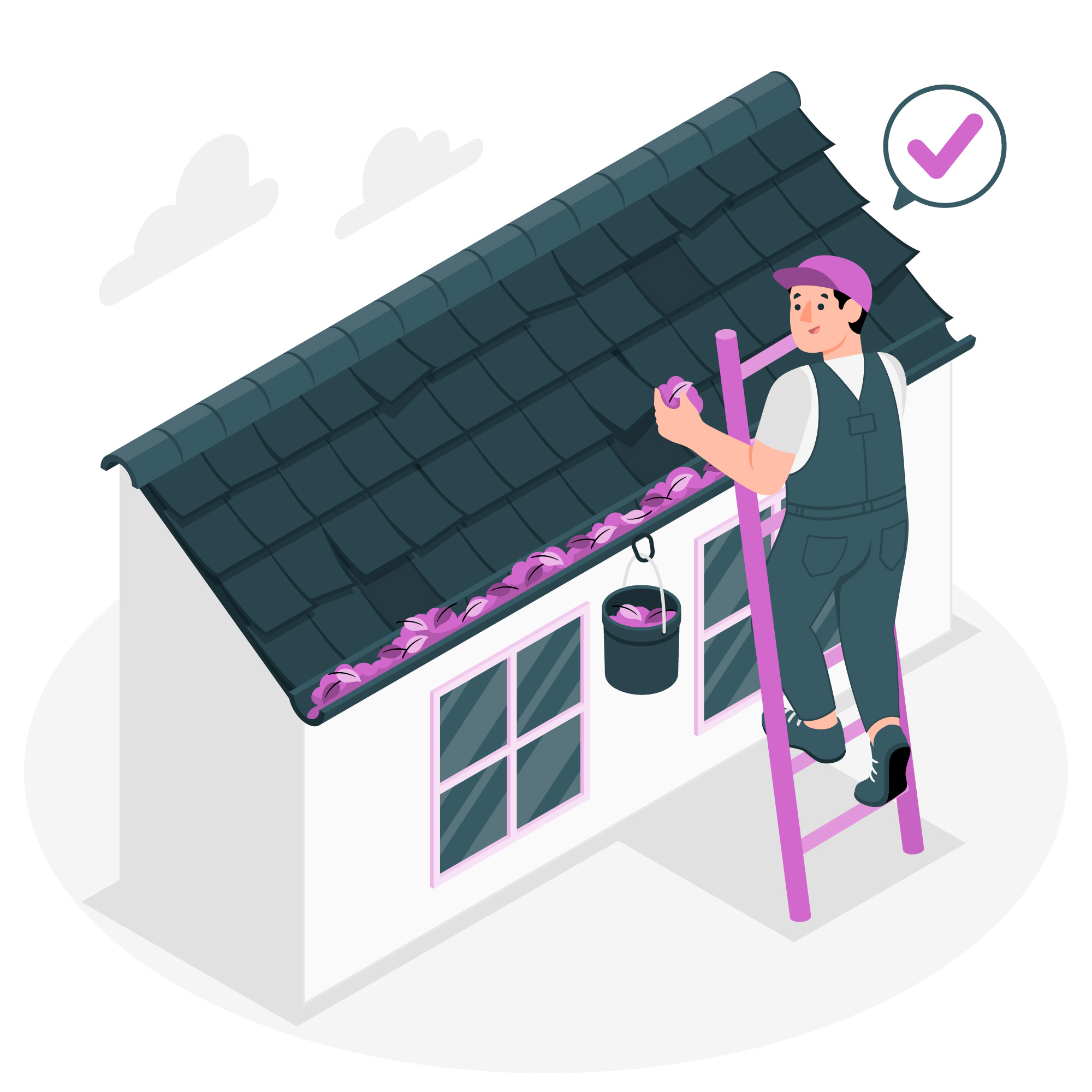 Have you cleaned your gutters yet? Gutters are an important part of home maintenance. While being an exterior part of your house. It is important to keep in mind that gutters can cause some serious damage to your home. As a result, the cleaning and maintenance of gutters is critical. Infact cleaning your gutter doesn't cost a bank if you take professional service.
This article is a guide to why gutter cleaning is important. How you can protect your house from any type of damage. Keep reading for some amazing information.
What damage can gutters cause to your home?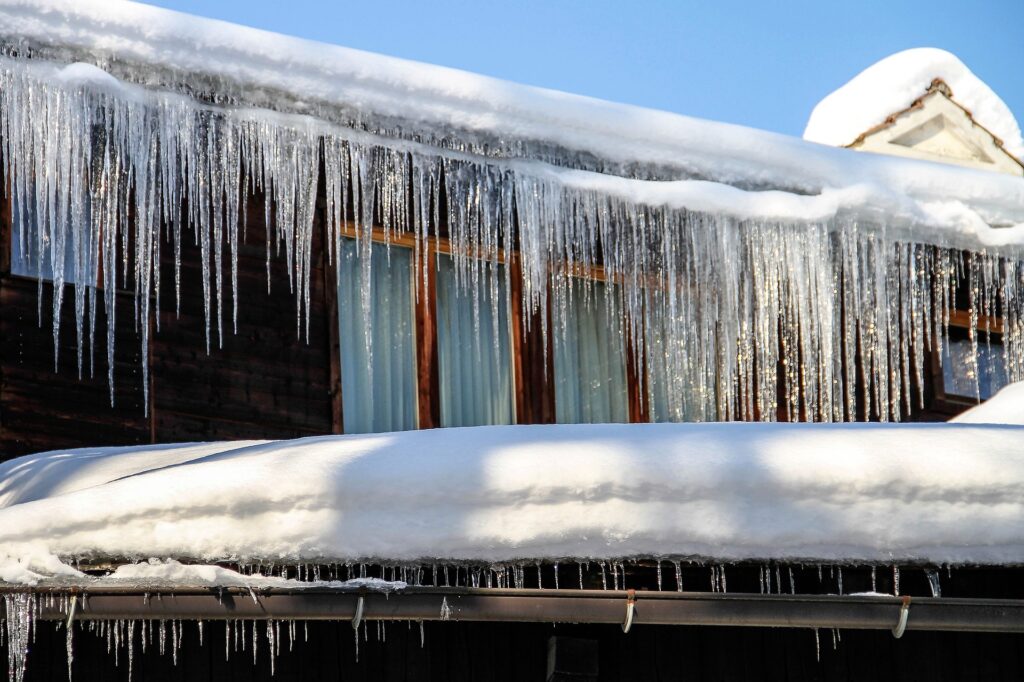 You need properly functioning gutters to prevent water damage to your home's foundation. Water that collects near the foundation can seep into the ground and cause erosion. That's correct. 
This can weaken the foundation over time. Here are some specific ways that dirty or damaged gutters can cause problems:
If gutters are clogged, rainwater may not be properly channeled away from your home. This can cause water to pool on your roof or near the foundation. Thus, potentially leading to leaks and water damage to your home's interior and exterior.
Overflowing gutters can cause water to pool in your yard or garden. Likely to damage plants and flowers.
In cold weather, clogged or damaged gutters can cause ice dams on your roof. These ice dams can cause damage to your roof and create leaks inside your home.
If water is not properly transported away from your home. It can seep into the foundation and cause structural damage over time.
Why Cleaning Your Home's Gutters Is Important?
Taking care of your gutters is one of the most important aspects of home maintenance. It's something that should be done regularly to ensure that they are functioning properly. Besides hiring a professional service for cleaning your gutters, you can also take care of them yourself. 
You can remove any leaves, twigs, and branches that collect in the gutters. 

You can also make sure that the downspouts are clear. Also, they are properly directing water away from your home. 
If you notice any damage to your gutters, such as holes or sagging, let us know. It's important to have them repaired as soon as possible to prevent further damage. 
Most homes have flooded basements when their gutters fail. Providing you with the best drainage system at a reasonable price is our goal. Contact us to get the best gutter cleaning service.
A basement in a Dallas home is nearly unheard of. The famously unstable terrain of north Texas provides particular concerns. Faulty guttering or overflowing rainwater may damage your foundation. 
A ruined foundation is, of course, a terrible situation for Dallas homeowners. Roofs and attics can be damaged by poorly built or unclean gutters. Having a clogged downspout can cause water to back up into your roof. 
Make sure your gutter cleaning is done properly
Cleaning your gutters is primarily about removing twigs, leaves, dirt, and debris. Good gutter cleaning, however, involves much more than simply removing leaves. Additionally, gutters should be inspected for structural integrity. Including 
the seams between gutter panels

the connections between gutters and downspouts

and whether or not your gutters are firmly attached to your property. 
If your gutters are failing, water may not be routed away from your home efficiently. Ensure to communicate your expectations before engaging a gutter cleaner. This includes gutter maintenance and debris removal after the cleaning  service is finished.
How to Tell If You Need Gutters Cleaned
Every homeowner should know that their gutters need cleaning twice a year. Cleaning your gutters on a regular basis can be tough. However, when cleaning gutters, care must be taken.
The following are examples of such indicators:
Nests of birds in your gutters

Your gutters are drooping.

Gutters produce rust stains

Roof Water Dripping

Rain gutter plant growth

Excessive waste

Animals that crawl

Overflow of water on the roof sides
Also read: Roofing in winter: Protect Your Home and Stay Safe
Hire a professional gutter cleaning service
You need special care while cleaning the gutters. It can be dangerous to work on a ladder or on the roof of a house. So it is often best to hire a professional to clean your gutters. and to ensure that the job is done safely and effectively.
They have the experience and the necessary safety equipment to do the job safely and efficiently. Besides cleaning, you should also inspect your gutters regularly for damage or other issues. It'll keep your gutters working properly and prevent water damage to your house.
Reaching out to gutters or coping with unsafe gutter guards can be challenging. We have the solutions to keep the water flowing. Rainwater can more easily flow from your roof to the ground with the help of gutters.
 Besides maintaining the condition of your roof, they often catch anything blowing onto it. This could be in the form of soil, tree branches, leaves, or even roofing materials. Do not attempt to clean your own gutters at the expense of your safety. 
Instead, let us take care of cleaning your gutters. There is no better option for skilled gutter cleaning in central Texas than us. Thanks to our high-quality gear and gutter cleaning procedure, your gutters will be clean and properly draining in no time.
A few prevalent ways to clean gutter
Keeping gutters clear of leaves and debris is among the most unpleasant home maintenance tasks. They are among those we put off the most because they are frightening and exhausting. There are various solutions to consider, and one of them will most likely work for you. 
Simply go through them all and evaluate whether or not they will work for you.
1. Pressure washer gutter cleaning:
You may use a power washer to clean your gutters safely. It's easier to clean your gutters with a power washer if you're standing on the ground. To reach high enough without a ladder, your power washer may need an extension wand. 
However, this is probably one of the more convenient gutter-cleaning solutions. This strategy only has the disadvantage of getting messy quickly. Additionally, your house might be too tall to use this option. You may be unable to access the gutters from the ground.
Take your property size into account before you decide. You can clean your gutters from the ground with a power washer with the right attachment.
2. Gutter cleaning using a leaf blower
Have you seen those wet/dry vacuums? Many leaf blowers have a nozzle attachment that produces a forceful air stream. This air is ideal for blasting twigs and leaves out of gutters. 
Place your ladder so that you can make your way from one side of the channel to the other. While blowing out any blockages as you go. You can prevent leaves from blowing into the downspout by covering them with a cloth or an old towel. 
When you're cleaning with the blower, use a hose to remove any remaining leaves and twigs.
3. Old school gutter cleaning method
The most conventional technique for cleaning your gutters is the "Old School" technique. This approach is dangerous and risky. Again, getting on a ladder puts you at risk of being injured.
However, because you will be cleaning your gutters by hand, this procedure will help you thoroughly clean them. Cleaning your gutters the "old school" way requires a few tools.
Gloves

A reliable ladder

A bucket
Gutter cleaning cost in Texas:
A house with more stories will have a higher gutter cleaning cost. Nationally, a single-story home with 200 linear feet of gutters cleaning cost  $70 to $100. It goes from $95 to $225 for every 200 linear feet for a two-story house. 
Gutter cleaning service on a three-story home, on the other hand, costs between $170 and $425. Get the right gutters at the best price from us and stop worrying about clogs, leaks, and damages!
Conclusion: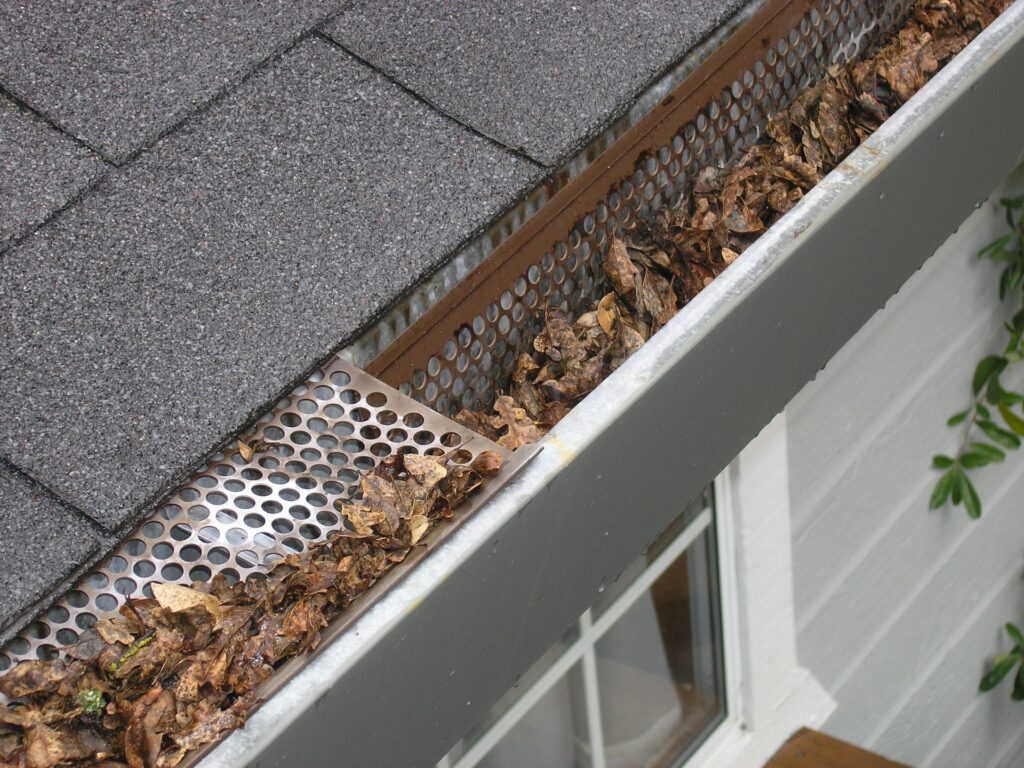 In the long run, having your gutters cleaned can save you time and money. Costs of cleaning vary depending on how many stories your house has, the gutter's condition, and the season. Some homeowners do it themselves, but the advantages of hiring a pro are worth it. Working on ladders is a talent that professionals have. However, it might be dangerous for the typical homeowner. Aside from cleaning trash, specialists may also assist with gutter repair.
Ensure your home's gutters are clear and functioning properly with our professional gutter cleaning service. Our experienced team uses top-quality equipment to remove debris and buildup from your gutters. It prevents costly water damage and extending the life of your gutter system. Contact us today to schedule a hassle-free gutter cleaning appointment.