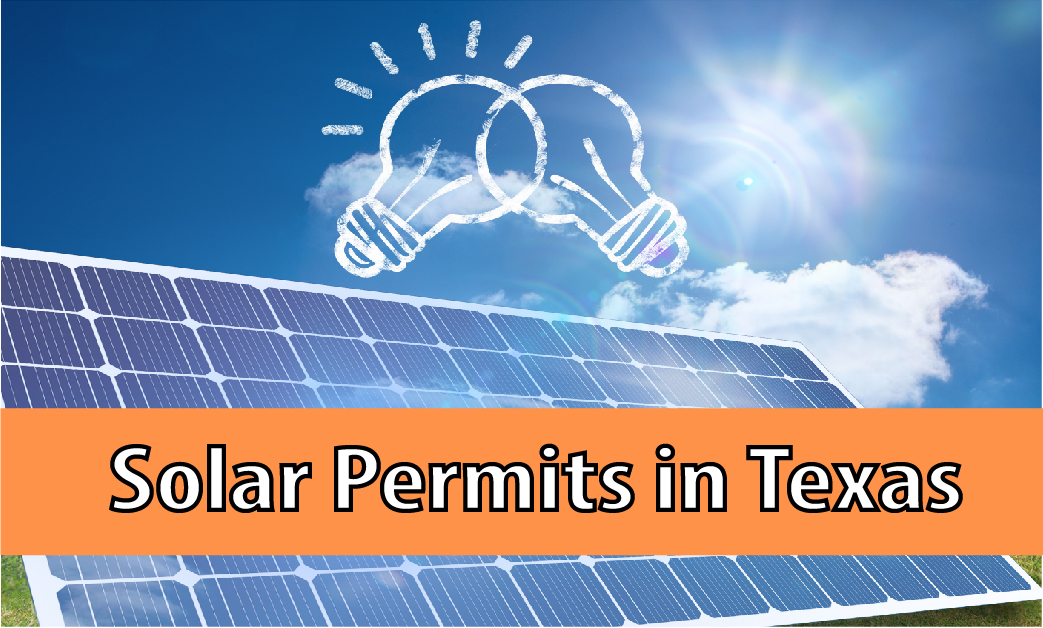 Before you can install solar, you must first answer one crucial question: do you require a solar permit in Texas?
You've made a wise choice. By switching to solar energy, you're saving money and protecting the environment. However, there are a few prerequisites for installing your solar energy system.
This post answers all your questions about Texas solar permits and addresses your concerns. Texas is full of reputable solar companies. You can contact us to get the best solar consultation. 
If you're not an expert, hire a solar company. Choosing the best firm to install solar panels on your house is crucial. Let's dive into details about solar panel permits in Texas and how you can get them.
Acceptance and Connection
After installing your new solar power system, your solar installer still has one more job. They have to activate it. Before you can start using your solar energy system, a government official will probably have to inspect it. As soon as it's approved, they'll give you an operating permit (PTO).           
In this way, you can make sure that the wiring and electrical work are safely functioning. You'll need a representative from your neighborhood utility company to connect it. 
Once you're connected, you can use conventional power as needed. Plus, you could get a credit from your retail electric provider if you return excess energy to the grid. Thanks to the buyback scheme.
How significant is a solar permit in Texas?
For the quick answer, you do need a solar permit to install solar panels on your roof or property. A solar PV system application is required in most of Texas.
While most Texas municipalities have similar solar PV applications, each one is different. No matter where you apply, you'll have to fill out a few more forms. Including a site plan, electrical projects, and construction papers.
After solar PV permits meet other laws, like electrical and fire codes, they're approved.
What do you need to get a solar panel permit?
You have to arrange a few things before you start installing solar panels. Be sure to check all local regulations and safety guidelines before you install solar panels. Many solar panel companies will handle this for you.
The only thing you'll need to do is sign a few papers. Still, it's handy to know what's going on. Solar installers will submit the following paperwork:
Permits are needed for building and electrical work

You'll need permission from your utility company to do the installation

Incentives from state and federal programs
The last one might be the final document that worries homeowners the most. That'll ensure you get any tax breaks, rebates, or other financial aid that you need. This paperwork takes the government a few days to process after your solar installer submits it.
Make sure you follow up and ask for updates so the process doesn't stall.
Does off-grid solar need a permit?
The off-grid panels will still alter your building, so you must follow building codes. Your solar system won't be connected to the public energy grid. So there's no interconnection agreement to worry about.
Are solar permits easy to get in Texas?

Getting a solar permit in Texas has a lot of requirements, but solar installers hope it moves faster. Some permits get approved in a few weeks, some in months. Inspections and procedures must be completed before solar panels can be installed.
They'll have to talk to you about the project to make sure your house can handle it. Next, you'll review, accept, and get prices for your permit application. It's not uncommon for Texans to have long processing times, and utility companies can make it even longer.
Thus, applications for solar PV systems take 6 months to process. Contact us to get your free solar consultation if you want a system installed quickly.
We'd be glad to give you advice on how to use solar energy in your home. Also, we'll help with all the permit procedures so they move along smoothly.
How do you obtain a solar permit in Texas?
Getting a solar permit involves three steps.
1. Get the paperwork done
Fill out the interconnection agreement form from the utility company. The utility will examine your paperwork before granting you access. Depending on your property, electricity consumption, and solar ambitions, you'll get a quote.
Interconnection applications typically ask for data on:
A location for your electrical meter and panel, a solar wiring design, and component specs.

The number of panels and inverters you need.

The output of your solar system and inverter.
The three pieces of information must be certified and sealed by a professional engineer before you send them in. Typically, solar installations are done by engineers who can get this certification.
2. Get the permits
At this point, you also need to get a building permit from your local planning office. Your city planning department will require you to follow structural, electrical, and fire safety rules.
The agency must make sure your roof can handle the additional weight of the solar system. If your roof doesn't meet your local government's solar requirements, you'll have to repair it or replace it.
You'll need a different type of permit for ground-mounted and rooftop solar. You might not need a building permit for a ground-mounted solar array, but you'll need a land use permit. If you want solar panels on your roof, you need a building permit.
3. Hire a solar contractor to install panels
You'll hear from the utility company and the municipality about any problems so you can fix them and resubmit. You can hire a solar contractor once you get the permissions.
How much do solar permits cost?
The average household solar permit costs $300 in big cities. You'll have to pay different fees depending on where you live.
Most solar contractors include equipment, labor charges, permitting, connections, and inspections in their price. It's possible you won't see these costs separately.
Check with your local city planning office if you want to know what permit costs are. You may have to pay for your solar system's permits, depending on your state and local government.
Due to inefficiencies and bureaucracy, solar permitting, hookup, and inspection have historically been expensive. At present, solar is becoming more affordable and standardized to encourage its use.
As an example, California passed the Solar Regulatory Efficiency Act in 2014. Which states that all local governments must expedite permits for solar installations under 10 kW. Similarly, Massachusetts in 2012 required 15-day approvals for installations under 15 kW.
It's standard in the US to have a 5 kW solar system.
Why do you need a professional solar installer?
To install solar panels on your property, you need an experienced installer. If you're not properly trained, you might install solar panels incorrectly and break them. 
In addition, many solar equipment manufacturers nullify warranties if you don't hire certified professionals. Once you choose a solar installer, they'll figure out what system you need.
To figure out how many and what kind of solar panels your house needs. Solar advisors ask about your energy usage and climate. Once the installer determines what type and size of system you need. 
They'll give you an itemized price.
This quotation describes the next steps in installing solar, like getting permits. As soon as you accept the price and design, the installer will get a permit.
You can submit the necessary forms yourself. Since they're more experienced, solar installers can help their clients get quick licenses. 
Installers have no control over the review and approval processes. Knowing how to apply for permits can make the process easier. 
Conclusion: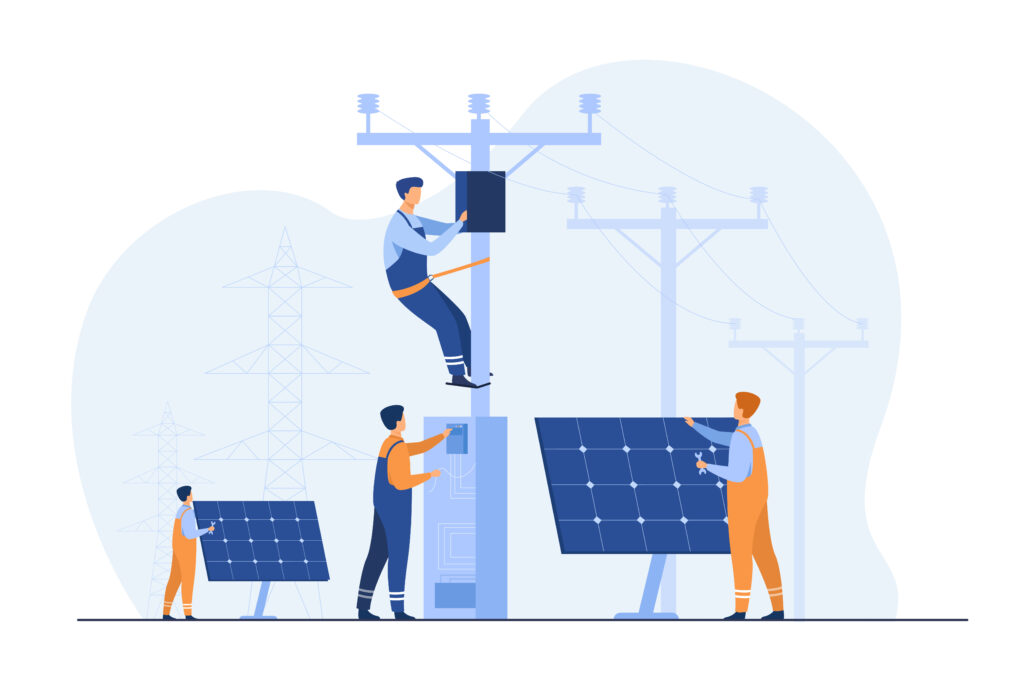 Anyone who wants to install solar panels on their property must get a Texas solar permit. You might need a building permit, an electrical permit, or a structural permit. You can get these permits in different places and for different projects. 
To make sure all permits are obtained, pick a reputable solar installation company to find out your area's requirements. The right procedures and permits ensure that your solar installation is safe and compliant. If you're planning to install solar panels in Texas, make sure you know what permits you need. 
Work with a professional solar installer to ensure a smooth installation. You can contact us to find out how much you can save today by booking our free solar consultation service.