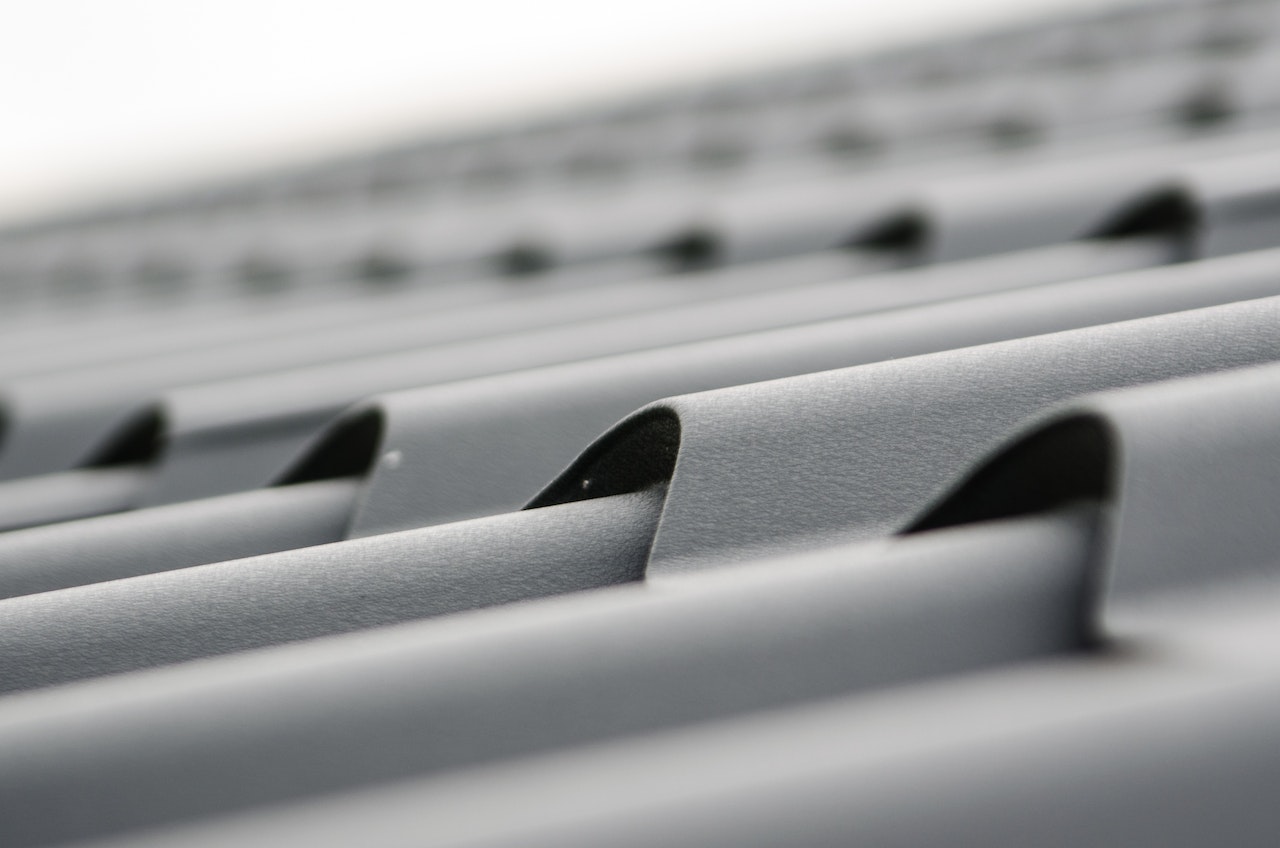 Most customers ask solar panel service providers, "Can you install solar panels on a metal roof?"
The answer is Yes.
But if you aren't familiar with solar. We understand your concerns about whether a metal roof can accept solar panels.
If you want to invest in a solar panel system, you have numerous options depending on the type of metal roof in your home or company.
Can solar panels go on a metal roof?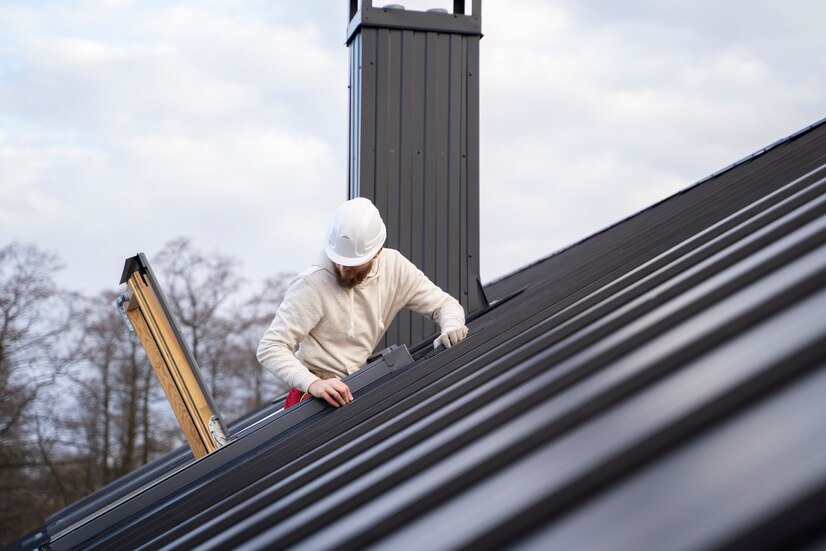 Some owners of metal roofs don't install solar panels because they're afraid of leaks. You may be surprised to learn how much simpler the operation can be based on the design of the metal roof.
Consumers are paying more attention than ever to environmental sustainability. It's predicted that solar energy will generate 5% of the country's electricity by 2023. If you haven't already installed solar panels, you can get a federal tax credit and save energy.
Before you can do that, you need to know how solar panels will affect your roof.
Call our experts right away for a free roof inspection.
Impact of solar panels system globally:
With solar panels getting cheaper, people are using them more and more to generate electricity. Over the past few years, solar energy has been one of the most highly funded renewable energy sources.
According to Statista, new solar PV capacity will rise in a few countries between 2022 and 2026.
China is predicted to have the newest solar PV (photovoltaic) capacity between 2022 and 2026. That's 569 gigawatts in high-end scenarios and 413 gigawatts in low-end scenarios.
A best-case scenario sees the United States adding 115 gigawatts of solar PV by 2024. By 2022, more than 167.8 gigawatts of additional PV capacity would have been installed worldwide.
Why should I put up solar panels?
Solar panels are an excellent energy production technology. They generate electricity from sustainable resources and reduce greenhouse gas emissions.
Power outages caused by natural calamities don't affect solar power. You can also lessen our dependence on fossil fuels with solar energy. We might run out of oil in a few decades.
There is less water pollution from solar energy than from fossil fuels. You don't need water to run it.
You may also qualify for a tax credit or financial aid for installing solar panels. It depends on where you live. Lastly, your home's resale value can be significantly increased by adding solar panels.
Solar panels on a metal roof: Types and mounting options:
Solar panels can be easily installed on metal roofs. However, because some solar panels require drilling through the roof, many homeowners worry about ceiling leaks.
These are reasonable worries, but other mounting options are available if you don't want to put holes in your roof for solar panels. When properly installed, solar panels on metal roofs are as dependable, long-lasting, and efficient in generating electricity as those on any other roof.
1. Standing seam metal roof
Solar panels and metal roofs are highly compatible. They should be utilized with standing seam panels, as we advise. This is so that no holes in the roof are necessary to secure the solar panels when using these roofing panels.
A solar mounting system can be attached to the vertical ribs at the panel borders of a standing seam panel without having to make any penetrations.
A roof's weather tightness can be compromised by any surface penetrations, making the roof vulnerable to leaking. Standing seam is not only the most compatible among metal roofing panels but also one of the most solar panel-friendly roofs in general.
2. Roofs with metal tile
Non-penetrating metal tile mounts for solar panels are available for use with metal tile roofs; they are constructed like metal roof tiles and blend in wonderfully with the existing metal tile.
Professional installers find the installation technique rather straightforward, enabling the mounts to fit your roof. They are durable and water-resistant when placed properly.
3. Corrugated metal roofing
Professionals cannot install solar panels on corrugated metal roofs without drilling holes in the roof. However, there are still installation methods that don't leave a lot of holes, and when done correctly, water damage is not a concern.
Commercial solar businesses are prepared to work with corrugated metal roofs because they are frequently seen on commercial buildings, hangars, and warehouses.
The solar panels can be elevated and fixed into the metal roof by using straddle blocks and S-5 (penetrating) brackets to sit on top of the roof's ridges. Proper sealing methods allow property owners to relax, knowing that leaks won't be a concern.
Overall, this is the sole installation of a metal roof solar system that necessitates drilling holes in the roof.
4. A steel roof covered in stone
In Dallas, these beautiful, strong, and wind-resistant roofs are becoming more popular. Homeowners are favoring these roofs a lot these days. The claim is that they can take heavy winds, even hurricanes.
Expert installers can also install solar panels on a metal roof with stone coatings. Plus, you get a warranty that keeps maintenance and repairs cheap.
5. The trapezoidal metal roofing
Install the brackets well over the ridges and you won't need a drill. These roofs have more flat parts and different ridge heights. This makes it a little harder to place the panels. A skilled installer can certainly handle it.
Cost of a Metal Roof
A new metal roof might cost anywhere from $5,647 and $16,425. This depends on the size of your property and the style of roof you select. The average metal roof cost is $10,955 for a 2,300-square-foot home. A copper roof on a 3,000-square-foot home may cost up to $90,000.
The roofing material alone costs between $400 and $3,000 per sq, or between $4 and $30 per square foot. On average, aluminum roofs are the least expensive, while copper roofs are the most expensive. Roof design, size, and labor are other cost factors for metal roofs.
Choose a metal roof in a lighter shade 
Putting a new metal roof on before your solar system can also increase energy efficiency.
Lighter colors (beige, tan, white, and light gray) will save the most energy. Darker shades absorb heat from the sun, while lighter colors reflect it.
Only 5 to 20% of sunlight is reflected by dark hues, whereas 55 to 90% is reflected by light hues.
You don't have to worry about extreme heat being absorbed by your roof with light colors. It keeps your AC from running as often and saves you money.
You can save money on your electricity bill and insurance with a metal roof.
Benefits of Solar panels on a metal roof:
1.
Metal roofs are environmentally friendly
You might be shocked to learn that metal roofs are also highly environmentally friendly and recyclable, in addition to solar panels.
Do you also have new roofing on the horizon? Several companies now offer combination solutions, such as solar panels and metal roofs. To schedule, free roofing consultation with our experts contacts us to book an appointment.
2.
Easy to set up
The installation of solar panels on a metal roofing system is relatively simple compared to traditional roofs. The no-drill roofs are superior to the drill-needed roofs.
Metal roofs can assist in achieving the goal more quickly and effectively while installing solar panels on a conventional roofing system can be fairly labor-intensive. Metal roofs shield the panels and the ceiling below from harm in addition to preventing leaks.
3.
Highly Resistant 
It's more durable to put solar panels on a metal roof than on a conventional roof.
Solar panels last 10 to 25 years but might last longer. After this time, the panels become less effective.
But metal roofs can last a lifetime or more than 70 years. Smart homeowners usually replace their old roofs before installing solar panels.
With metal roofing, you can also place a variety of panels. You can use silicon photovoltaic panels on their roofs.
You can also add thin-film solar panels to metal roofs (especially standing seam). They're easy to install and low-profile. These panels use less energy during manufacturing, so they're greener.
Which solar panels work the best with metal roofs?
1.  Thin-film

solar panels:

They're the best when it comes to quick and easy installation. You can install thin-film solar without drilling or penetrating metal roofs. Also, they're clean and slim, so they look good.
2. Crystalline panels:
There are crystalline panels for shingle and metal roofs that generate a lot of electricity. The productivity of these panels can last up to 25 years, even if they're bigger than thin-film panels. You can be confident about that.
Conclusion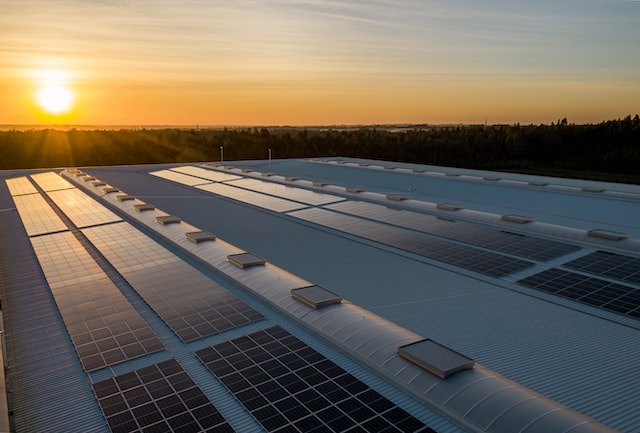 Installing solar panels on a metal roof is totally doable and can make you a renewable energy expert.The right mounting options can make solar panels and metal roofs work together.
But wait, there's more.
If you're ready to take the plunge and join the solar revolution, give us a call for a free roof inspection. You'll get the ideal solar panel for your metal roof without sacrificing its weather resistance. It's time to let the sunshine in and power up your home or business with renewable energy
For further details and to book free roof inspection contact us. Your safety is on top of everything for us.